The user interface AFEXDirectLink is launching on the Sage Intacct Marketplace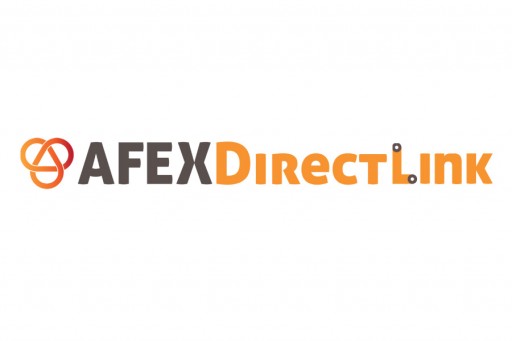 WOODLAND HILLS, Calif. – October 8, 2020 – (Newswire.com)

AFEX, a leading global payments specialist, has developed AFEXDirectLink, a new user interface that provides access to AFEX's powerful global payments engine. The user interface is a cornerstone of AFEX's Business Software practice, a global initiative designed to bring AFEX's global payment solutions to ERP and accounting software users around the world. 
Sage is the global launch partner for the new user interface, making the solution available to customers using Sage Intacct, the company's award-winning cloud financial management system. AFEXDirectLink is now available on the Sage Intacct Marketplace, a repository of pre-integrated solutions that extend the value of the Sage Intacct platform. The initiative is launching first in the United States and Canada and will expand to other geographies later in the year.
Sage Intacct clients will be able to sync vendor information and international invoices to AFEXDirectLink, validate beneficiary banking details, view live FX rates and execute payments in a wide range of currencies. Payment records sync back from AFEXDirectLink to the users' Journals in Sage Intacct. AFEXDirectLink is available in the Sage Intacct Marketplace with no monthly subscription fees.
AFEXDirectLink gives users seamless access to AFEX's powerful global payment infrastructure and allows them to make payments in more than 100 currencies via AFEX's smart payment rails. It automates many repetitive manual processes, including scheduling bulk payments, reporting and reconciliations, saving time and money and increasing a team's operational efficiencies. AFEXDirectLink enhances the ecosystem of global payments and currency risk management solutions AFEX offers.
"AFEXDirectLink is designed to streamline the global payments process and reduce the errors that can hinder businesses' global growth," said AFEX Americas Managing Director Christian Spaltenstein. "We're proud to be launching this new initiative with Sage for Sage Intacct customers. Our collaboration with the Sage Intacct team has been smooth and productive from our initial conversations through the launch and we're looking forward to a long and productive partnership."
Eileen Wiens, VP of Business Development for Sage Intacct, added, "The payment process of many organizations is a burden. AFEXDirectLink provides a new way for companies to streamline the process using an efficient and intuitive global payment solution offered by a trusted global provider. We're already in conversations with AFEX about rolling the partnership out to additional geographies around the world."
About AFEX
AFEX pioneered personalized global payments and FX risk management, providing cost-effective, strategic solutions since 1979. With offices across the Americas, Europe and Asia-Pacific, we facilitate payments in more than 100 currencies to 180 countries around the clock every day for more than 35,000 clients. Our expertise is supported by innovative payments technologies, including our secure, customizable APIs and proprietary online treasury platform. Clients using Business Software solutions can streamline their global payments processes via our custom apps and user interface AFEXDirectLink, gaining frictionless access to our unmatched global payments network and licensing and regulatory infrastructure. Please visit afex.com to learn more.
Contact
For more information, please contact William Evers, Marketing Manager, AFEX Americas by phone: 818-728-3848 or email: [email protected]
Press Release Service
by
Newswire.com
Original Source:

AFEX Introduces AFEXDirectLink, a New Global Payments User Interface for Business Software Clients