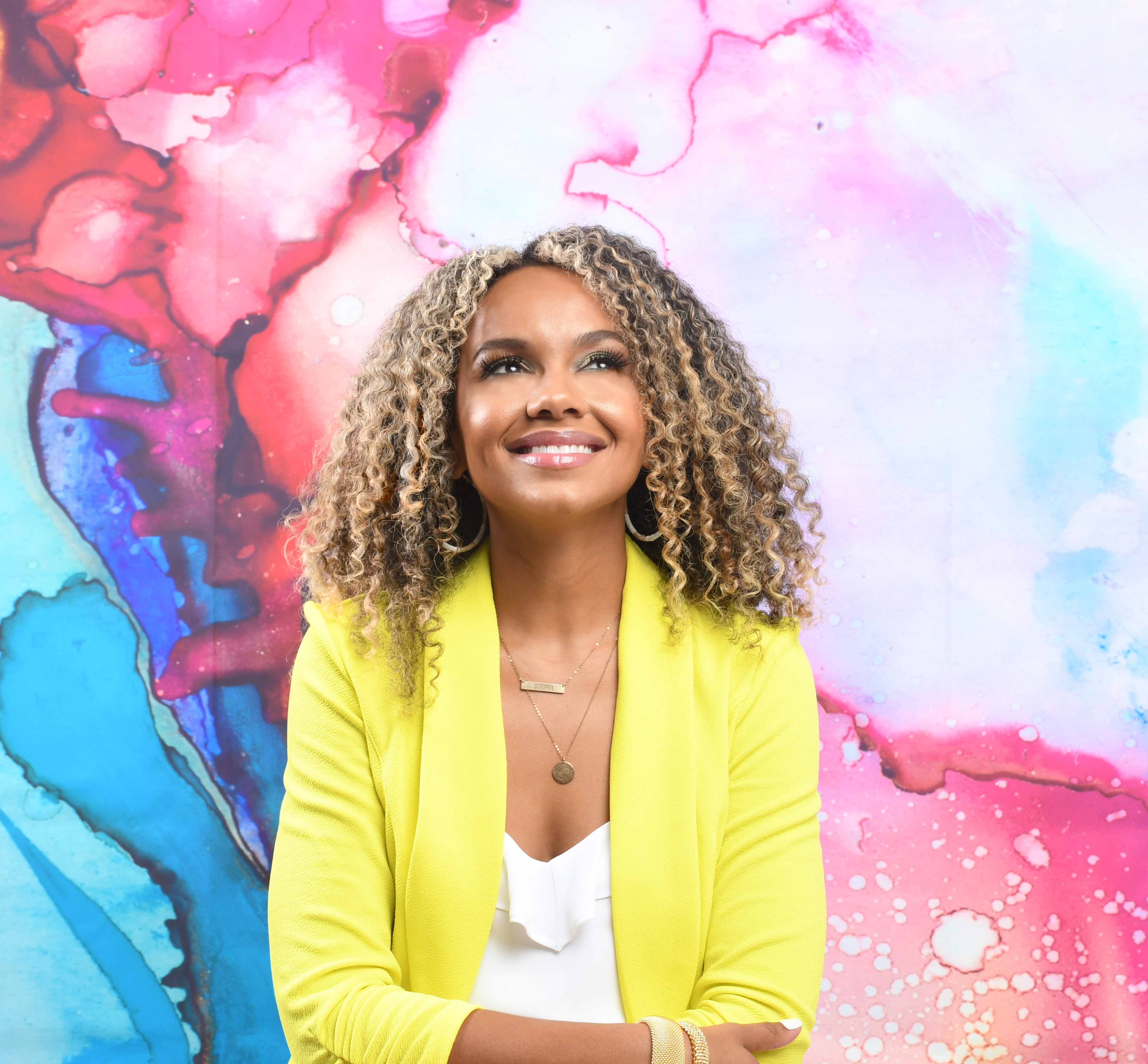 "Anna Nyakana, award-winning and bestseller author. Speaker, entrepreneur is elevating the industry for our youth."
"We didn't have a lot of resources in my inner-city school, so what I'm doing is to change the narrative."
Oklahoma City, OK – August 28, 2020 – Plugstar Entertainment is pleased to announce that its client, author/entrepreneur/motivational speaker/philanthropist Anna Nyakana, will be honored at the 100 Women Of Color Gala & Awards held Friday, August 28, at 8 p.m. EST, at the Simsbury Performing Arts Centre in Simsbury, CT. Presented by June Archer and Eleven28 Entertainment, the event recognizes the contributions that women in business, education, entrepreneurship, entertainment, sports, and public service have made to impact the lives of those throughout communities in Connecticut and Western Massachusetts. Named valedictorian, Nyakana will also speak at the event and livestream the experience for the public via Instagram @niyah_Zuri.
"I received this honor in response to the volunteer work that I do with schools in Connecticut," Nyakana explains, "and for the motivation, confidence, and cultural awareness that students receive from being in touch with my children's book, Niyah Zuri and the Pharaoh's Throne."
The best-selling author's historically-adventurous tale is the first in a series that is accompanied by an educational curriculum. It features the fearless black heroine Niyah Zuri who, together with her best friends the Gonzales twins, use an enchanted map to travel through time, tangle with dinosaurs, and explore Ancient Egypt. In her upcoming release, "Niyah Zuri and the Mayan Eclipse," Nyakana previews that the story's antagonist Mihn Li will use her skillset of coding to restore the map when it's damaged. Additionally, she offers, "It will lean more on the Girls Code movement and really bring a focus on STEM and STEAM education and how important it is that we have girls in tech."
In this era of hunger for national social justice reform, Nyakana, who is the mother of two young boys and remaining at the forefront of protests and rallies in her Tri-State, says that the message of her books contributes to the conversation by "planting that seed of empathy, love and understanding of cultures different than their own." Currently, she is storyboarding and preparing to pitch to networks a Niyah Zuri cartoon series that will further share the message of representation, girl-empowerment, and historical exploration with children, parents, and administrators.
Recently debuted on The Vibe Show 97.9 FM, is Nyakana's Niyah Zuri-themed apparel, which will feature eye-catching depictions of the characters and positive daily affirmations.
The merchandise will be available in September at www.annanayakana.com.
This week, Nyakana's efforts to uplift and inspire Black and Brown children has also prompted her selection to For(bes) The Culture. Formed in 2017 at the Fobes 30 under 30 Summit  in Boston, the exclusive networking group fosters collaboration, growth, professional development and camaraderie amongst a diverse group of difference makers. Ironically, the membership application that Nyakana submitted had been for a friend that she wanted to see succeed. However, when For(bes) The Culture also checked Nyakana's own background, they found another worthy gem.
"Being included in this membership affirms that I'm on the right path and that I need to stay true to myself and my passions," Nyakana acknowledges. "At the end of the day, this is bigger than me and bigger than the Niyah Zuri movement. Everything I'm doing for the youth because they're going to inherit this world and we have to make sure that it's worthy of them."
For more information about Anna Nyakana or to book promotional interviews and appearances, send an email to: [email protected]
Media Contact
Company Name: Plugstar Entertainment
Contact Person: Michelle Mackel
Email: Send Email
Phone: 1.844.974.3006
Address:6608 N. Western Avenue #1222
City: Oklahoma City
State: Oklahoma
Country: United States
Website: www.plugstar.org