Buying a premium thin and light laptop isn't as straightforward as many people think. Sure, it's easy to look at the hardware specifications and make a decision. But there is more to a premium thin and light laptop than simply that. There are a bunch of little things that you should take a look at before coming to a final decision.  
Design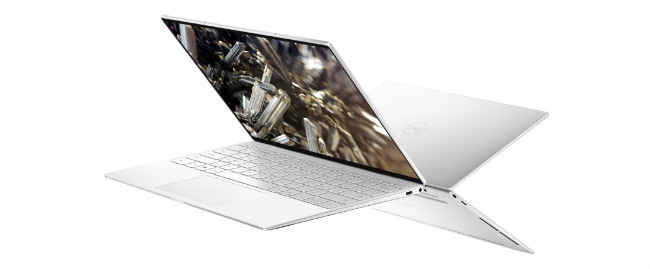 When you pay a premium for your laptop, you expect a premium looking laptop that looks elegant, yet classy. The new Dell XPS 13 for example, offers exactly that. It features an Infinity Screen with a 16:10 aspect ratio and a screen-to-body ratio of 91.5%. This allows for a smaller overall form-factor relative to the screen size. This improves the overall portability of the laptops. In fact, one of the most interesting aspects of this design is how Dell engineers managed to cram a 4-element lens camera in the top frame with such little space to work with. On top of this, the Dell XPS 13 also eschews plastic, in favour of finely milled metal or smooth glass. It comes with a machine-milled aluminium chassis, but combines it with carbon fiber to create a design that is strong yet lightweight. Just what you need in a laptop that you'll carry around everywhere. 
Durability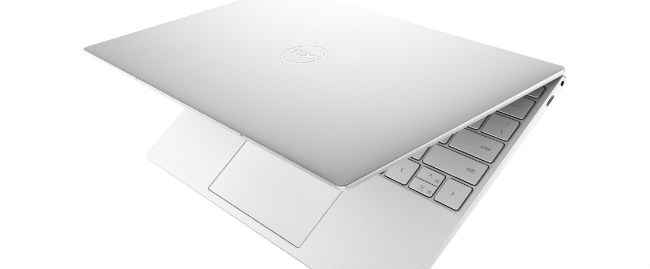 The last thing you want is for your new and expensive laptop to get damaged by an accidental knock. That's where the use of metal comes into play. It's not only stronger than plastic, but it also deforms instead of breaking. However, it's not just metal, but also the way used that makes a difference. The Dell XPS 13's metal enclosure safely cocoons the internal hardware from damage. Not only that, but the display of the touch screen version of the Dell XPS 13 comes with Corning Gorilla Glass 6 for added protection. This should ensure you don't accidentally scratch the display when using the touch functionality.
Ports and connectivity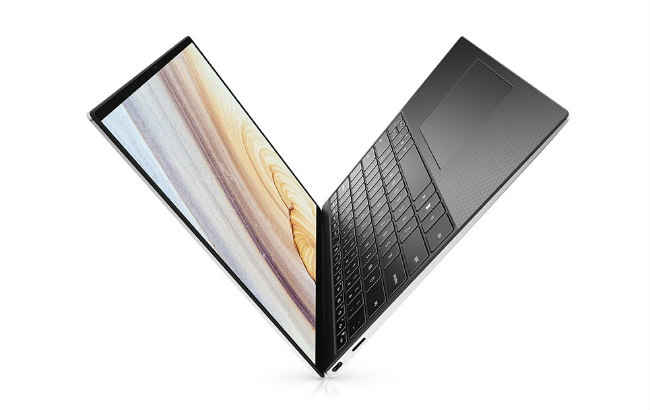 Ports on laptops are a bit of a double-edged sword really. On one hand, you would want as many ports as possible in order to ensure you are ready for any situation. On the other hand, too many ports can lead to a big and bulky laptop. Thankfully, the USB Type-C port, especially on that supports the Thunderbolt 3.0 standard, seems to have solved this. This port can not only be used for power delivery, but can be used in place of a range of other ports like the RJ45 ethernet port, standard USB port or a DisplayPort. The Dell XPS 13 packs three USB Type-C ports out of which two support Thunderbolt 3.0. It also comes with Killer™ Wi-Fi 6 AX1650 for top-notch wireless speeds. 
High quality display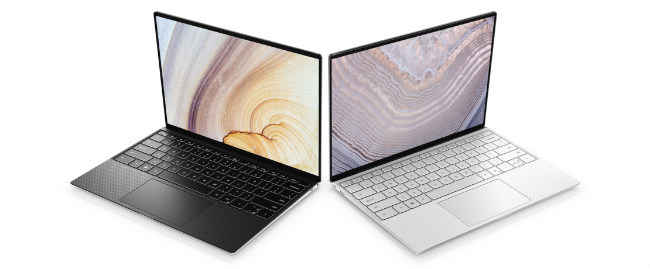 When looking at displays, most people simply look at the screen size and resolution and call it a day. However, there is a lot more to display than meets the eye. While resolution is pretty important, colour accuracy and contrast ratios are just as important as well. To showcase colour accuracy, manufactures publish the range of colours a display can show from within a gamut. For example, the Dell XPS 13 covers 100% of sRGB and 90% of the DCI P3 colour gamut. The more colours a display can produce, the more true-to-life images and videos will appear. On top of the laptop features an Eyesafe display that is said to reduce harmful blue light emissions and maintain vivid colours. Thereby ensuring the best of both worlds. Further, the laptop is available in an FHD+ and a UHD+ variant, so users can pick one best suited to their needs. 
Battery life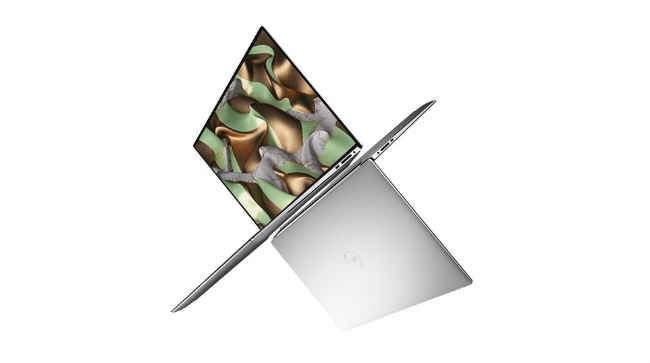 What's the point of buying an expensive laptop if it has a poor battery life. This factor is very important for professionals as they are usually on the go and may not have easy access to a charging port. Of course, manufacturers could pack in a huge battery in the device, but that might spoil the premium looks of the device. So premium laptops pack the newest hardware that is not only powerful, but also energy efficient. The Dell XPS 13 not only packs Intel's latest 10th Gen Core processors. These processors come with Intel's Dynamic Tuning that can automatically change the workload on the CPU depending on how it is being used. 
Security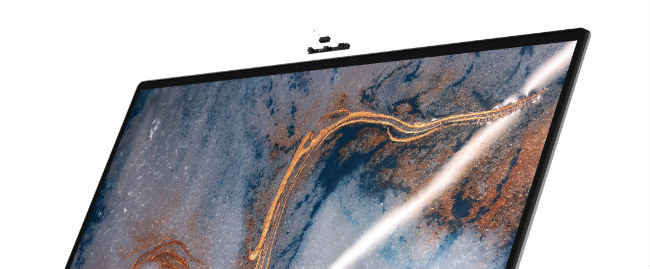 In this day and age, keeping your data secure is vital. While most laptops require users to punch in a password each time, some devices have gone a step further and implemented biometric authentication. This could include fingerprint or facial recognition or maybe even both. Some laptops also come preloaded with security applications and software that should help ensure safety and security.
[Sponsored Post]