3D Insider is ad supported and earns money from clicks and other ways.
Drone pilots are a lot like gamers and photographers in that they invariably get hyped about the release of new technology. Even though we're only months removed from the launch of the DJI Mavic Air 2 and Mavic Mini, drone enthusiasts around the world are also talking about the next drones that DJI will release. Perhaps this is also a byproduct of boredom – a lot of us are stick stuck indoors nowadays.
Just to have something to talk about, let's look at the rumors that have been swirling about the next round of releases from DJI. Take note that these are all still based on rumors and leaks – none of these are confirmed, unless the confirmation comes from DJI themselves.
DJI Mavic 3
The Mavic 2 Pro and Mavic 2 Zoom drones were launched two years ago, which makes a lot of people believe that we are now due for a Mavic 3. As the premium pro-level ultra-portable drone, a lot of recreational and professional drone pilots are looking forward to what DJI can come up with for the 3rd iteration of their premium Mavic line.
Rumors about the Mavic 2 have been coming up since late 2019, with some sources saying that it could launch by January 2020. The speculated launch dates have come and passed. With the world still continuing to face a pandemic that has challenged manufacturing and supply chains, there's no real assurance of DJI even launching it within the year.
Still, it's a lot of fun just talking about the specs that the next-generation Mavic drones can have. The Mavic 2 drones were already pretty impressive at their time, which makes expectations even higher for the Mavic 3.
Most of the rumors surrounding the Mavic 2 have been supplied by Chinese Twitter user @OsitaLV, who has been a pretty reliable source of rumors in the past years. According to the Tweets, these are rumored specs for the Mavic 3:
4K 60 fps capabilities
Hasselblad HNCS Technology
Bigger f/2.0 aperture
10 visual-sensing cameras
Active Track 3.0
OcuSync 3.0
VisionSync 3.0
ADS-B Receivers
If these rumors prove true, then it seems like the Mavic 3 will carry over the use of Hasselblad technology from the Mavic 2 Pro. The wider aperture should improve performance under low light. Shooting videos at 4K resolution and 60 fps has pretty much become an industry standard for pro-level drones, so no surprises there. If anything, we should even expect higher framerate numbers for the Mavic 3.
An upgraded OcuSync certainly seems interesting. Whether it comes with lower latency or a wider range, this should be a good step towards providing better communication between the drone and the controller. It also pretty much assures that the Mavic 3 will ship with a dedicated remote controller- hopefully with a sleek design like the controller of the Mavic Air 2.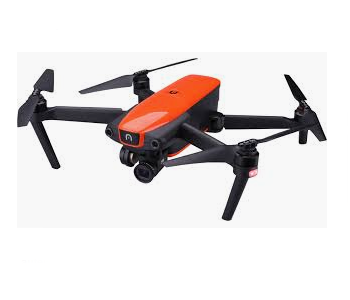 ADS-B receivers have been included most of the recent DJI drones, so no surprises there. There's no word on whether the Mavic 3 will come with DJI's geofencing, which is one of the more controversial moves that the global drone brand has taken. If geofencing continues with the Mavic 3, there will no doubt be a vocal group of drone pilots who will continue to criticize this feature.
What we're most curious about are the rumored ten visual-sensing cameras, which will no doubt augment the ActiveTrack 3.0 function. There's also a footnote that says that the cameras will use 46 Megapixels of data – a huge jump from the 4.9 Megapixels of the Mavic 2. If the Mavic 3 comes with a massively improved obstacle detection feature, it could be a game-changer for DJI and may help them compete with the SKydio 2.
More recently, a copy of the rumored patent for the Mavic 3 has been leaked from what is supposedly a Chinese patent office. The patent contains a line drawing of the Mavic 3 seems to indicate a larger circular camera and a slightly bulkier design. The drawing does not provide a lot of detail but unsurprisingly isn't a huge departure from the usual Mavic aesthetic.
Even with so many potential details about the Mavic 3, there does not seem to be any talks about its release date. Aside from logistical challenges brought about by the pandemic, there have also been talks that the launches of the Skydio 2 and Autel Evo 2 have incentivized DJI to go back to the drawing board for the Mavic 3. We will probably never know if there is truth to that claim.
DJI Mavic Mini 2
Even though the Mavic Mini hasn't been out in the market for a whole year yet, we've already seen rumors about an upcoming Mavic Mini 2 being launched before the end of 2020.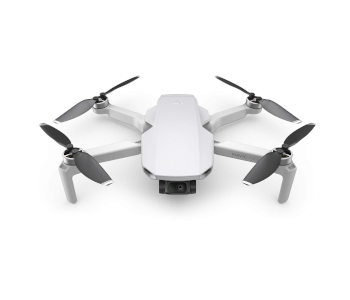 Apparently, this rapid development was spurred by DJI CEO Frank Wang outrightly 'hating the video quality of the original Mavic Mini. Although the 1080p video quality of the Mavic Mini wasn't really disappointing given how small and inexpensive the drone was, we can certainly understand how launching a drone with no 4K capabilities may seem like a step backward.
Does this mean that the next iteration of the Mavic Mini will come with a 4K camera? That seems like the sensible outcome of this entire debacle, although we won't be holding our breaths. The appeal of the Mavic Mini was that it weighed less than 250 grams – any additional feature is considered a bonus.
Resident clairvoyant @OsitaLV has also stoked the fire of this rumor by a single cryptic Tweet that simply says that the "Mavic Mini 2 is on the way." There is not a single detail in that tweet so it's probably going to turn out true eventually.
DJI FPV drone
Rumors about an FPV racing drone from DJI were started around the second half of 2020 again by the intrepid @OsitaLV. The initial Tweet included drawings for a drone that looked like a standard Mavic drone from the front but apparently had rotor ducts when viewed from above. Scribbles on the drawings also said that the drone had 3-inch 3-blade propellers, a tiltable 1080p 60 fps camera, a transmission technology with 28ms latency, and a range of 4 kilometers, all in an easy-to-fly model.
Fueling this rumor was a patent filed by DJI for what appears to be a servo-powered tiltable camera module. This is unlike any other camera that DJI has manufactured so far, implying a brand-new product. The use of a servo motor also implies that this camera may be able to adjust as needed to be perfectly horizontal, regardless of the drone's orientation.
In early August 2020, a mysterious and heavily censored photo of a drone was shared on by the same user on Twitter. The only clear portion of the drone shows what looks like the DJI logo on top of the drone. Unfortunately, any other detail on the drone has been well-obscured.
There have been a lot of speculations about the mysterious photo, with most people believing that it's a photo of the long-rumored DJI FPV drone. The drone on the photo has been all muddied up, which could mean either of two things – it's a promotional photo for a drone meant for rugged use, or it's not a promotional photo at all.
There have also been talks that DJI will release two different DJI FPV drones, slated for early 2021. With no basis, we'll have to say that the rumor of multiple of FPV models is just as valid as any other rumor.
DJI Ronin RS2
At this point, the Ronin RS2 is less of a rumor and more of a delayed product launch. Originally planned for a September 9 release, DJI has just launched a graphic teasing that the Ronin RS2 will be released within October 2020. An interesting development is that the teaser seems to imply that there will be two different versions of the RS2. A photo of the actual product has also been leaked on Twitter around a month ago.
The peculiar thing about the Ronin RS2 is that no one seems to be talking about it. There are no rumors about its size and specs, although we're less than a month away from its launch. The naming convention also provides no clue because it's a huge departure from the previous Ronin iterations (Ronin-S, Ronin-SC, and Ronin 2).
In the absence of verifiable information, we turn to our old friend @OsitaLV. According to the Tweets, the two versions will be aptly named the RS2 and RSC2. This seems to indicate that both the Ronin-S and Ronin-SC will be upgraded in this release.
There were also leaked pictures of what appeared to be the Raveneye wireless video transmitter, supposedly for the Ronin. If true, this means that the Ronin RS2 can wirelessly transmit the feed from the camera to external monitors. This could be a huge help for professional filmmaking.
DJI Robomaster TT (Tello Talent)
The Robomaster TT probably qualifies the least as a rumor, seeing as it has already been released in Asia since late August 2020. The Robomaster TT integrates the education robotics module of the Robomaster brand with the Tello, a compact and inexpensive drone developed by DJI in partnership with Ryze.
The Robomaster TT looks like a huge upgrade from the original Tello. While the first Tello also had an educational module for coding, the Robomaster TT comes with an expansion bay that accommodates several accessories which can also be coded.
We have already seen a demonstration of the Robomaster TT with an 8×8 LED panel mounted on top of it which can be used to display cute patterns or basic messages. A Chinese YouTuber has also posted a video of the Robomaster TT with an ultrasonic sensor that can automatically make turns if it senses an obstacle in front of it.
According to the description of the product, the Robomaster TT can be programmed using an Arduino controller board or a Micro Python platform. There's probably a good chance that Robomaster TT will still work with block-based coding.
Final thoughts
Although some sources of rumors have managed to gain a health level of respect through the years, rumors are still rumors. They are fun to talk about but unless the information has been released by DJI themselves, all these rumors must be taken with a grain of salt. Of course, there are some exceptions – such as the Ronin RS2 and the Robomaster TT which should be available for purchase in just a few weeks.
As for the Mavic 3 and Mavic Mini 2, only DJI really knows when these drones will be released. There will inevitably be iterations of these two popular product lines, however. What would you personally want to see in a Mavic 3 or a Mavic Mini 2? Let's talk about it in the comment section!