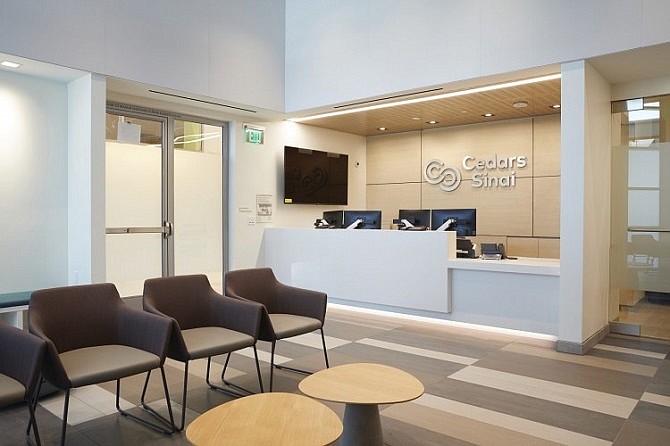 Entertainment, technology, tourism and real estate have long been regarded as the star sectors of the Los Angeles economy.
But a recent report shows that the health care sector gained the most jobs in recent years, followed by the leisure/hospitality industry.
That's the somewhat surprising finding from the study, "Economic Development and Land Use in Los Angeles" commissioned by Los Angeles City Controller Ron Galperin and conducted by Westchester-based Beacon Economics.
The report offers a 10-year scan of the L.A. economy, from the Great Recession year of 2008 through the boom year of 2018. In that period, the city's economy gained a net 147,000 jobs, to reach a total of 1.46 million.
Roughly two-thirds of that increase – 94,500 – came from health care, which added nearly 1,100 places of business. That growth pushed the number of health care jobs to 289,000, or roughly 20% of the total jobs in the city.
"We think of L.A. as being Hollywood and tourism," said Uday Ram, manager of sustainable growth and development for Beacon. "We didn't expect that 20% of private sector jobs in L.A. city are health care-related."
Breaking down the health care sector, the report showed the largest gain came from individual/family services (not including physician practices). Jobs in this subsector rose 77% to 108,000. Hospitals were the next biggest gainer, up 57% to 46,000 employees.
Beverly Grove-based Cedars-Sinai Health System, for instance, opened a primary and urgent care facility in Playa Vista, and medical offices in Tarzana that provide cancer, orthopedic and primary care to patients.
And that's just within Los Angeles city limits. Cedars has also opened facilities in Marina del Rey, Santa Monica and West Hollywood.
"To help meet the growing community demand for Cedars-Sinai health care closer to home or work, the health system has dramatically expanded its locations over the last decade," Cedars-Sinai said in a statement.
Other sectors with big job gains from 2008 to 2018 included leisure/hospitality (up 61,000) and transportation/warehousing/utilities (up 21,500).
On the other end, to no one's surprise, was manufacturing. The sector lost 41,000 jobs as the number of manufacturing business shrank by nearly 1,100, according to the report. The city only had about 85,000 manufacturing jobs by 2018.
Ram said losses by the textile and apparel manufacturing category led the way, shedding roughly half their jobs over that 10-year period for a new total of roughly 17,000 jobs by 2018.
Ilse Metchek, president of the downtown-based California Fashion Association, said many apparel manufacturers have left the city of Los Angeles. Some moved their manufacturing offshore or increased factory automation. Others faced difficulty in trying to expand their factories downtown and opted for larger spaces in neighboring cities, such as Vernon and El Monte.
But Metchek said many of the apparel manufacturing jobs in Los Angeles have been replaced by a surge of graphic designers and technology/ecommerce specialists, who are not counted in the manufacturing sector.
"The apparel business is still here — it's just changed, and the data have not picked up all that change," Metchek said.
Another sector posting a substantial job loss was financial services/real estate, which shed 4,600 jobs between 2008 and 2018 despite that period coinciding with one of the longest real estate booms in city history.
Of course, all this data precedes the devastating impact of business closures wrought by the Covid-19 pandemic this year.
Beacon's Ram said that, in broad terms, he expects the sectors with the biggest job gains and losses over the 2008-18 time period — health care and manufacturing respectively — would see those trends continue and perhaps even amplify this year.
"The health care sector will likely help drive this recovery, while the manufacturing sector will likely continue to act as a drag on the L.A. city economy," Ram said.
But other sectors that experienced job gains between 2008 and 2018 — especially the leisure/hospitality and retail sectors — have been hit extremely hard by mandated business closures. Ram said, it will take those sectors longer to return to growth mode.
Both Ram and L.A. City Controller Galperin said growth would return.
"What this very comprehensive report tells us is that, although we are in the midst of an unforeseeable pandemic-induced downturn right now, Los Angeles has experienced strong economic growth over the last decade, which should eventually begin again once we can move beyond the Covid-19 shutdown," Galperin said in an email.
"When that time comes, the city must be ready to assess how to help businesses in declining sectors more strategically and effectively while getting better organized to promote stable and emerging sectors," Galperin added. "Doing that will require a multilayered approach to economic development, with a focus on land use.
For reprint and licensing requests for this article, CLICK HERE.