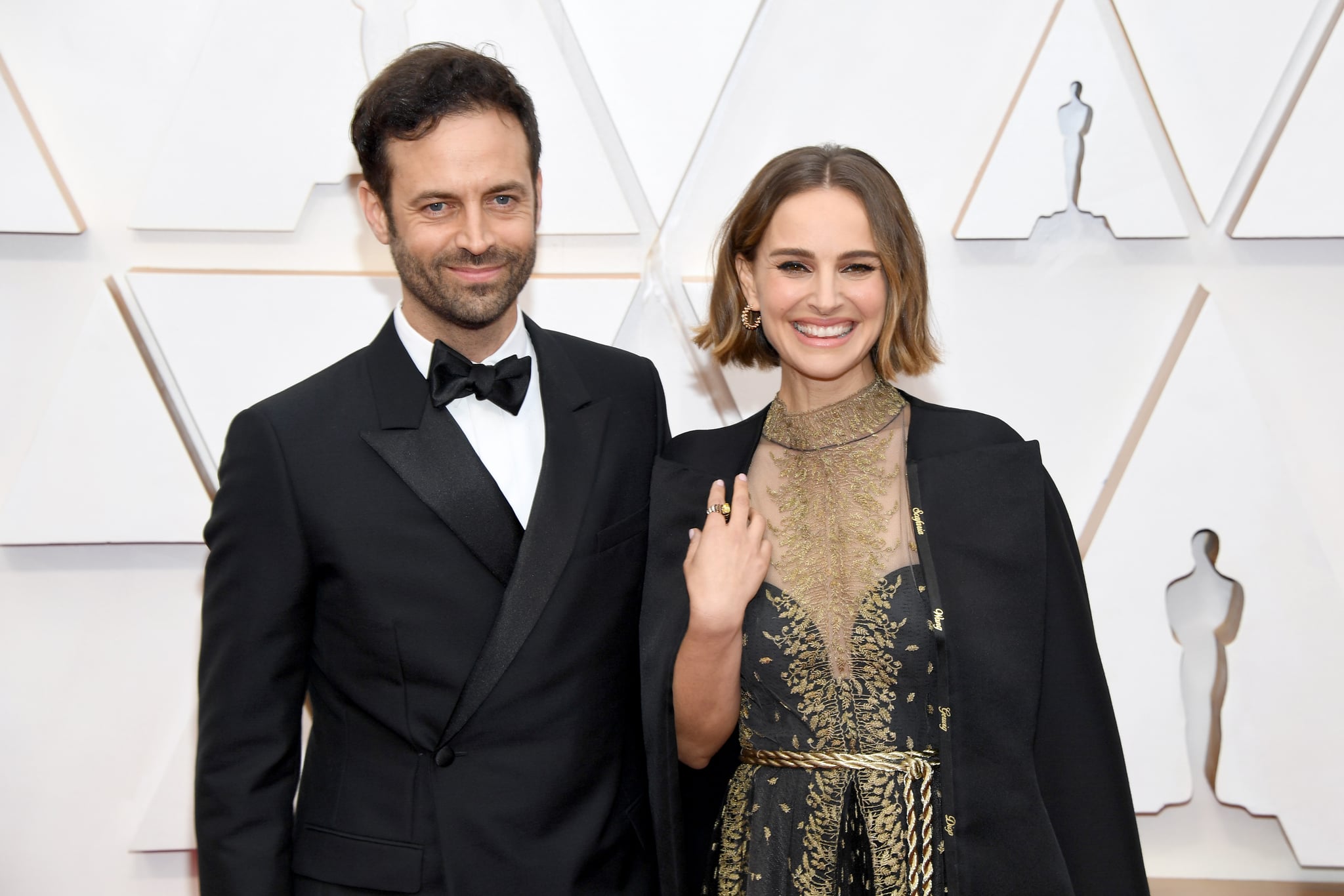 Image Source: Getty / Kevin Mazur / Contributor
Natalie Portman is most known for her iconic movie roles, including Padmé Amidala in the Star Wars franchise and Jane Foster in the Marvel Cinematic Universe, but at home, she's mom to two kids she keeps out of the spotlight. Following the birth of their first child in 2011, Natalie and her dancer husband, Benjamin Millepied, got married in an intimate outdoor celebration in Big Sur, CA, on Aug. 4, 2012. They then welcomed a second child four and a half years later.
Keep reading to learn more about Natalie and Benjamin's two kiddos, and to see one of the rare photos Natalie has shared of them.
Aleph Portman-Millepied
Natalie and Benjamin's first child, a son named Aleph, was born on June 14, 2011, just five days after Natalie's 30th birthday. A few years later, the actress commented on balancing being a parent to Aleph and her career. "Very early on, I asked [Cate Blanchett] about being a parent," Natalie told Harper's Bazaar. "I said 'How do you do it? You're a mom. You're the best at what you do.' She said, 'You just do. Stressing about it doesn't help.' Most men I know are dealing with the same issues. They say they feel like if they work too hard they won't have enough time with their families. Maybe those questions need to be asked of men, too. Maybe the men need better questions."
Amalia Millepied
The couple's second child, a daughter named Amalia, was born on Feb. 22, 2017. Despite a best actress nomination for her role as Jackie Kennedy in Jackie, Natalie missed the 2017 Academy Awards due to Amalia's birth. At the time, she kept details mum and blamed her absence on being in the late stages of her pregnancy. "Due to my pregnancy, I am unable to attend the Independent Spirit Awards and the Academy Awards," she said in a statement. "I feel so lucky to be honored among my fellow nominees and wish them the most beautiful of weekends."
After her daughter's birth, Natalie felt conflicted about the many "feminist baby books" she received, which ultimately inspired her to write her own modern versions of classic children's tales. In a letter on the site for her book, Natalie Portman's Fables, she wrote: "It felt sad to explain to a small child that girls and women have so many obstacles or why they are treated differently, before they've even started experiencing the world."