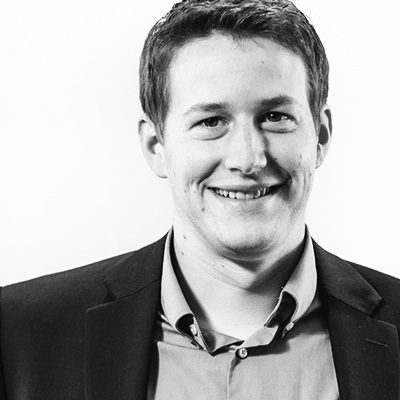 The holiday season delivers a hefty chunk of annual retail sales. With fall around the corner, many retailers are wondering how this holiday season will be affected by the pandemic. Conventional wisdom suggests a weakened season, but this recession is far from conventional. As we've seen, it's more of a series of micro-recessions and micro-recoveries. Another peculiarity of this downturn is the discrepancy between consumer spending and consumer sentiment. Whether that discrepancy persists or shrinks away will wield considerable influence over this holiday season. 
The Consumer Spending Gap
According to a recent study by JPMorgan Chase, people who
have maintained employment through the pandemic have decreased their spending
by 10%. That is fairly typical behavior during a recession, since market
volatility and economic uncertainty normally amount to more conservative
consumers.
The same study revealed that people who have been receiving
unemployment benefits have increased their spending by 10%. This is not common
during a recession, and is likely a function of the enhanced unemployment
benefits. A certain swath of the population has actually earned more with their
benefits than they did with their pre-pandemic jobs. 
Whether or not you think that's the correct way to structure
unemployment benefits, the fact is that this segment of the population has
driven the bulk of the consumer spending rebound during the pandemic. With the
majority of the one-off stimulus payments utilized for savings, retailers have
grown dependent on those enhanced weekly benefits.
Consumer Confidence Is Down
Spending in July and August was strong, stronger year over
year than last summer, but consumer confidence over that same period of time
was low. It may seem counterintuitive, since the former normally follows the
latter, but as we already know, the pandemic has created unique
circumstances. 
It appears that much of that was "catch-up spending." The
supply chain was seriously disrupted, causing extended delays, especially for
big-ticket items like stoves, refrigerators or washing machines. As the economy
opened up, and manufacturing and the supply chain somewhat recovered, we saw a
lot of delayed purchases. 
The question becomes how much of that spending is temporary
and how much of it is related to changing behaviors, such as home improvement
investments to accommodate long-term work-from-home situations. If that
spending is not shored up by consumer confidence, we've historically seen
spending in parallel scenarios taper off.
We've been tracking a potential midsummer inflection point
around the lapsing of enhanced unemployment benefits. Though Congress has not
yet agreed on an extension, the President signed an executive order, which will
serve as a reduced, temporary measure. While this may be a bit of a stopgap, it
also adds to already high levels of uncertainty, which will serve to deflate
consumer confidence. 
We would also be remiss not to mention the upcoming
presidential election, which historically has sapped consumer confidence in the
months leading up to voting. Add to that the pandemic, of course, and
widespread social unrest, which ups the stakes for this election. 
Certain Categories Will Hog Spending
As I alluded to, this is a recession made up of
micro-recessions and micro-recoveries, which can be segmented by geography and
by industries. This downturn has altered consumer behaviors, which has forced
some industries to reorganize. This has created winners and losers. 
For example, consider how the restaurant industry flailed,
with many shuttering while those that remain struggle at limited capacity. By
contrast, grocery demand has skyrocketed, prompting grocery retail stores to
restructure and find new opportunities, as with delivery and pickup.
Heading into the retail season, there will be some
categories that plummet while others attract the majority of the spending. Some
possible winners include home goods, electronics and physical goods. 
What To Look For 
Over the next few months, retailers should monitor consumer
spending, consumer confidence and standout consumer segments. The linchpin
could be what Congress does with extended benefits. If they restore the
previous enhanced benefits, consumer spending will surely get a shot in the
arm. 
We would do well, however, to remember that any spending
will be in the face of increased uncertainty. Normal elections cause uncertainty.
This one is taking place smack-dab in the middle of a global pandemic that will
force many voters to cast ballots in new and uncomfortable ways. Absentee
ballots could delay the result, which would pile onto the uncertainty.
In other words, there could be some retail segments that perform well this holiday season, but temper your projections with some caution.
---
Andrew Duguay is Chief Economist at Prevedere, a
predictive analytics company that provides business leaders with real-time
insight into their company's future performance. His commentary and expertise
have been featured by NPR, Forbes, Reuters, CNBC and other publications.