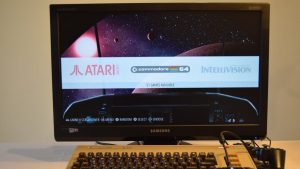 It's featured on Instructables, where the 16 steps are documented in great detail. From piecing the components together at the start to setting-up the Commodore 64 emulator and games in RetroPie ready for play.
The creator is RaspberryPioneer (like the name!). He writes:
"This project lets you rediscover the 1980's gaming scene by resurrecting an old Commodore 64 home computer using new components and those ever-versatile Lego bricks! If you had one of these computers, this build will let you replay forgotten games and beat old high scores. If you're new to retro-computing, now's your chance to see why the Commodore 64 was so incredibly popular."
A Raspberry Pi serves as the 'motherboard' of the project, with RetroPie software providing the emulation platform for the Commodore.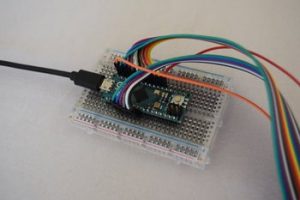 Where does the Arduino come in? An Arduino Micro allows the Commodore 64 keyboard to be used as a fully operational USB keyboard. A Half-size breadboard is used to connect the Arduino Micro to the 20 pin connector on the Commodore 64.
As for the Lego pieces, they're used to build the internal housing for the system.
Note that RaspberryPioneer recommends using a Raspberry Pi 3B and the Arduino Micro is one of the smallest boards. It translates the Commodore 64 matrix keyboard into a USB HID compliant keyboard which in turn is plugged into the Pi
"The software needed to do the translation is available in this article and is uploaded to the Micro using the Arduino IDE. If you do a Vic 20 or C16 build, then this software will require minor changes to the matrix mapping table, explained later."
The project also includes on-off power switch to turn the Pi off and back on, although this can also be done via RetroPie. Basically a momentary button is used, connected to GPIO pins on the Pi. The software documented in the project detects a button press and shuts down the Pi.
"There are extra components and tools required. You can add the on-off switch in future if you prefer – we're using Lego after all!. Ignore the components below and steps 8 and 9 in this article if you are not going to have an on-off button."
Very impressive it is too. Check it out.
[Via twitter, @Arduino]