Cashback is increasingly becoming an insider tip among bargain hunters. This innovative shopping option saves a lot of money when buying laptops, software and computer accessories. But what is it actually about and how can it be used? Here are the answers to the most important questions.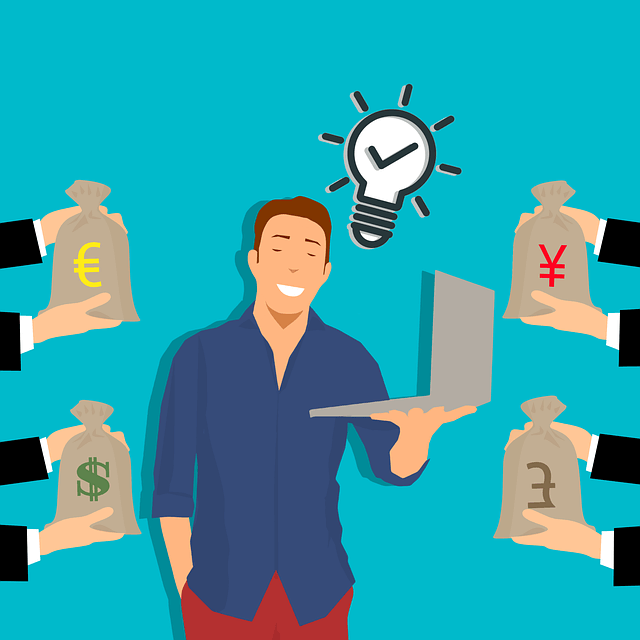 What is cashback?
The principle of cashback is that money is paid back after a consumer has bought a product. In contrast to systems like Payback, points do not have to be collected for a while. The buyer receives something back from the purchase price immediately.
Manufacturers organize such campaigns, for example to advertise a new product or to increase sales of an existing product. Many of these promotions are offered in online shops, but the offer can often also be used in stationary retail.
How does cashback work?
There are minor differences in the details of the individual actions. However, most cashback deals consist of the following four steps:
The customer buys a product that is being advertised as part of a cashback campaign in an online shop or in a retail store.
Following the purchase, the buyer submits the receipt by post or on the seller's website. In most cases, the shops have set up their own page with a corresponding form on their website.
The buyer gives his bank details. In some cases, the seller may be asked to provide additional personal information or to answer questions.
The seller transfers the cashback amount to the buyer's account
How can you save with cashback when buying laptops and accessories?
Cashback promotions are very popular in many different industries. There is an abundance of different offers on the market, especially for food, care and cosmetic products, household items and pet food. In the meantime, however, this form of supply is also becoming increasingly popular in entertainment electronics. Various companies such as Hewlett-Packard, Honor or Lenovo offer corresponding cashback campaigns at regular intervals. You can currently save up to 100 euros when buying a laptop at HP.
Also corresponding accessories for computers and laptops such as wireless headsets, Mice, keyboards, but also high-quality software and exciting apps are offered again and again as part of cashback deals. At MediaMarkt, appropriate promotions are repeatedly offered both in stores and in the online shop. In many cases, the amount saved is paid out directly at the till in the form of a gift card that can be redeemed the next time you shop at MediaMarkt. The online giant Amazon, on the other hand, is currently not helping its customers to save with cashback offers.
One possibility not to miss a bargain offer is to make an entry in your calendar and then regularly search the websites of your favorite manufacturers for appropriate cashback campaigns. However, this is quite complex and, above all, time-consuming. This is much easier to achieve by researching bargain platforms such as "Mein Deal", which specialize in to find attractive cashback deals and to publish them subsequently on their website.
A team of several people is busy around the clock to find suitable offers and above all to check them for their attractiveness and seriousness. Only if a cashback offer really fulfills all of the strict criteria is it published on the platform. In this way, consumers can be sure that they are buying real bargains and not sitting on bogus offers.
What should you watch out for with cashback campaigns?
A lot of money can be saved with cashback campaigns, but time and again it happens to consumers that they do not benefit from the cashback bonus due to carelessness or a wrong procedure when redeeming them. For this reason, it is important to always observe a few important basic rules:
With almost all cashback promotions, it is a requirement that you show the receipt in some form. Therefore it should be kept well. Small additional tip: Often times, cashback deals are not so obvious and selected products were only purchased by chance. Therefore, it makes sense to take a close look at every receipt and to see whether you might get money back for one of the items you bought.
Items with cashback campaigns should always be paid for separately at the checkout so that a separate receipt is issued for them. This makes it easier and clearer to take advantage of the campaign. This becomes even more important when two different items with cashback promotions are purchased in the course of a purchase or the promotion is to be used twice for the same item.
But this is exactly where the next stumbling block is already lurking. Because according to the conditions of the campaign, consumers are not always allowed to take the same campaign several times. For this reason, the conditions of participation should be studied carefully before purchasing.
Many manufacturers limit promotions not just to one person, but to an entire household. The difference: if the cashback deal is limited to the person, other people living at the same address such as the spouse, children or parents can also take part in the promotion. If, on the other hand, the bargain is limited to the budget, you need a different name and address for a further redemption. In these cases, it is advisable to ask friends or relatives in advance whether their name and address can be used for redemption.
If cashback deals are redeemed on a website, participation is often at one IP address This is the combination of numbers that can be used to uniquely identify every device on the Internet. In this case, the second receipt can be redeemed at the workplace, for example.
Above all, it is very important to check whether the payment of the promised amount to the account has actually taken place within the specified period. If the transfer fails, you should urgently contact the provider and ask about the reasons for this.