Trail runners are willing to add a surcharge to their race fees to help preserve Hong Kong's country parks, according to an academic paper published in the Journal of Outdoor Recreation and Tourism. The paper examines the lasting damage caused by trail races and the desire of participants to be part of the solution.
The paper asserts that the increased popularity of trail running is causing trail degradation, littering and disturbance of wildlife – including the spread of pathogens to species of animals and plants. While trail runners are highly environmentally conscious, there is no practical model for them to contribute to fixing the problem financially or by volunteering their time.
"It's a common pool resource," co-author Samuel Ribet said. "The tragedy of the commons is that no one has ownership so they use it freely and no one looks after it, and over time it is damaged irreparably."
Ribet wrote the paper with Luke Brander, an environmental economist and a professor at the University of Hong Kong. Ribet no longer runs trails, but was once an enthusiastic participant. He and his team, Cosmo Boys, came second in the 2002 100km Oxfam Trailwalker. It would have been a record time if a team of American superstars, including Scott Juerk, were not part of the same race. Since then, trail running has exploded in popularity and there are now over 200 races a year in Hong Kong.
"The Agriculture, Fisheries and Conservation Department (AFCD) have acknowledged it's an issue and they are considering how to manage it because it's going to have a seriously detrimental affect," Ribet said.
Entry to a trail race typically ranges from HK$500 to HK$1,000 and Ribet found via surveys that trail runners would be willing to pay an additional surcharge that would go towards maintaining the country parks. The charge could be around HK$100.
How concreting Hong Kong trails risks a world of pain for users
"It's a good thing it's become so popular, but it's not tenable," he said.
"This is a theory accepted worldwide: you have stakeholder participation, therefore ownership, therefore you have more sustainable use. Trail runners would feel they contribute towards it and therefore have a responsibility," he said, adding that this model has the potential to raise millions of dollars for conservation.
Part of the survey asked for the participant's income bracket. Trail runners were above average, so in theory the additional fee would not be prohibitive. It is hard to tell if trail runners have a higher-than-average income because the sport is already expensive so those of less means are not there to be surveyed, or if it just attracts people of more means in the first place.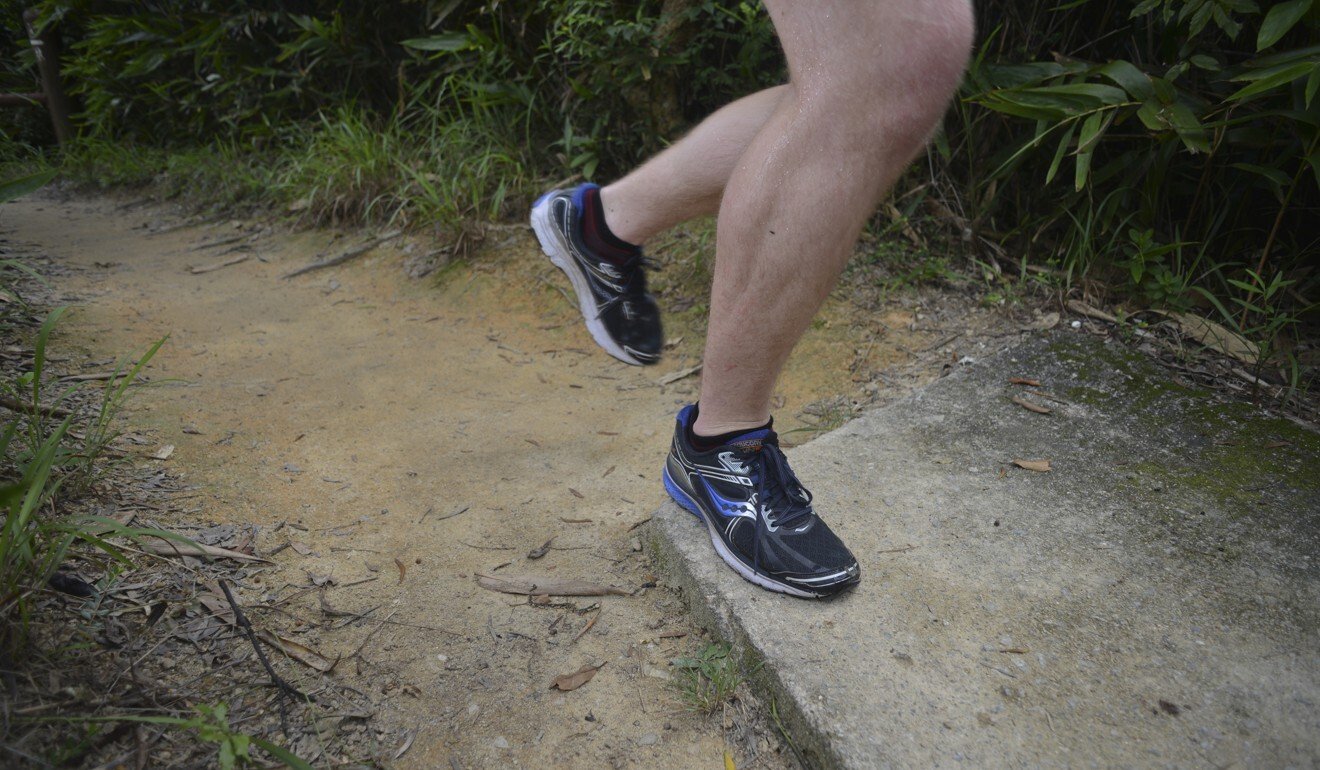 Anecdotally, Ribet believes it is the latter, because he ran in the 1990s, when entry fees were just HK$100 and the races were never full, and even then it tended to be higher-net worth individuals.
"It's a small step. It's not like you're telling people to do something really unpopular as a charge is already there. It's a really small group that say they don't want to pay, that it's the government's job and they can take their high ground and not participate as there's hundreds of other people lining up round the corner."
Collecting the money is only half the battle. The AFCD would not be allowed to accept the money, so it would go to an NGO who were able to spend the money on managing the trails, protecting ecosystems and hosting events for trail runners, such as tree planting and trail maintenance.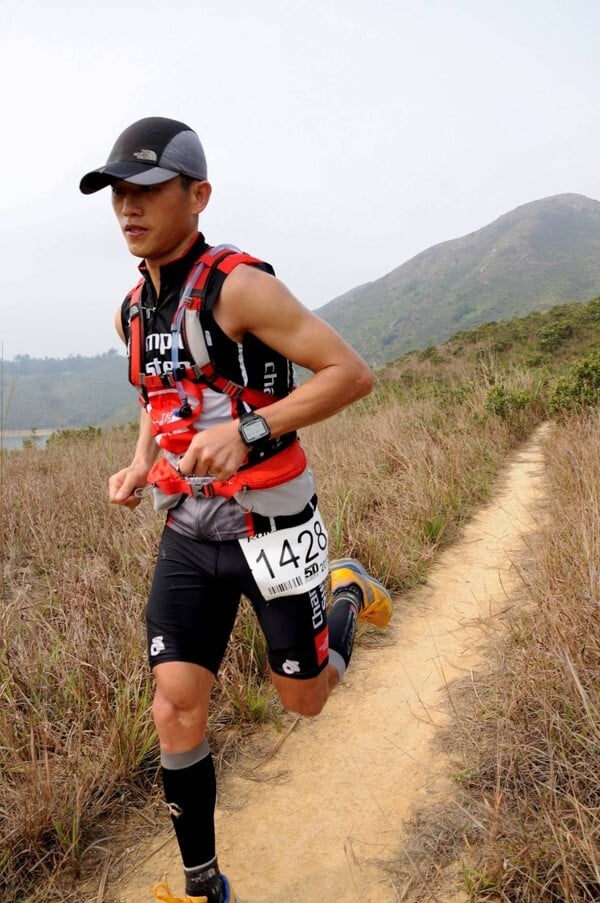 The NGO would have to collaborate with teams that already have expertise in specific areas. For example, ultra runner Stone Tsang Siu-keung founded a group dedicated to trail maintenance to avoid the use of concrete.
The NGO would then produce an annual report showing where the money has been spent, which would be available to the public and the AFCD. Ribet hopes the Trail Runners Association of Hong Kong would take a leading role in nominating an NGO and overseeing that the money is spent responsibly.
There are thousands of trail runners using the trails each year. Ribet's model is based on the evidence comparing environmental degradation before and after races, which had an effect on the ecosystem for months after the event. But there were 13 million country park users in 2017, according to statistics cited in his paper, and there are no studies yet on other activities' impact on the environment.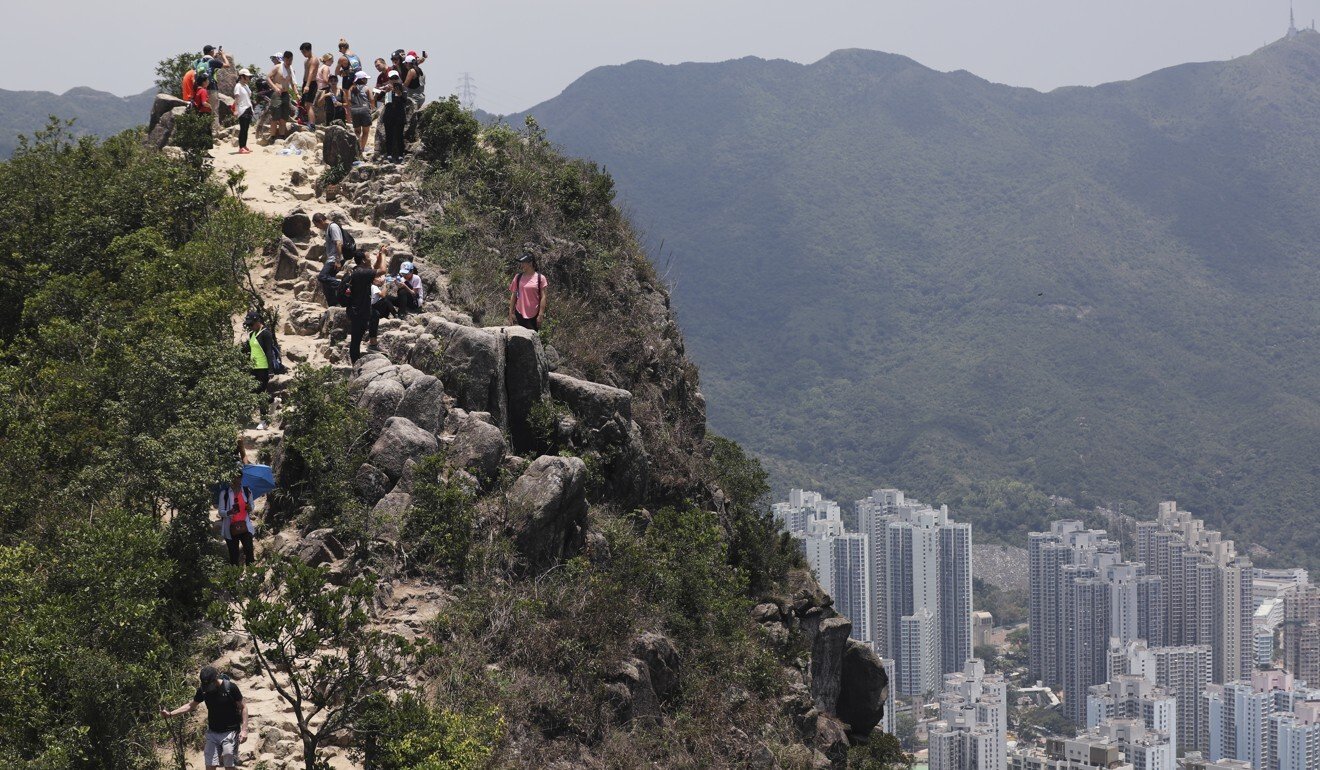 Ribet hopes the trail running community can set an example to other users to emulate their financial commitment to sustainability.
"In my mind, this is just one example," Ribet said. "There should be a myriad different models to spur the government on from command and control to a more participatory approach.
"In concrete terms, trail runners can really improve sustainability of park usage. Also they can garner a lot of goodwill with the AFCD and other park users by showing that they understand the impact and want to contribute to sustainable park use. It's a model for trail runners but it can apply to any park user group."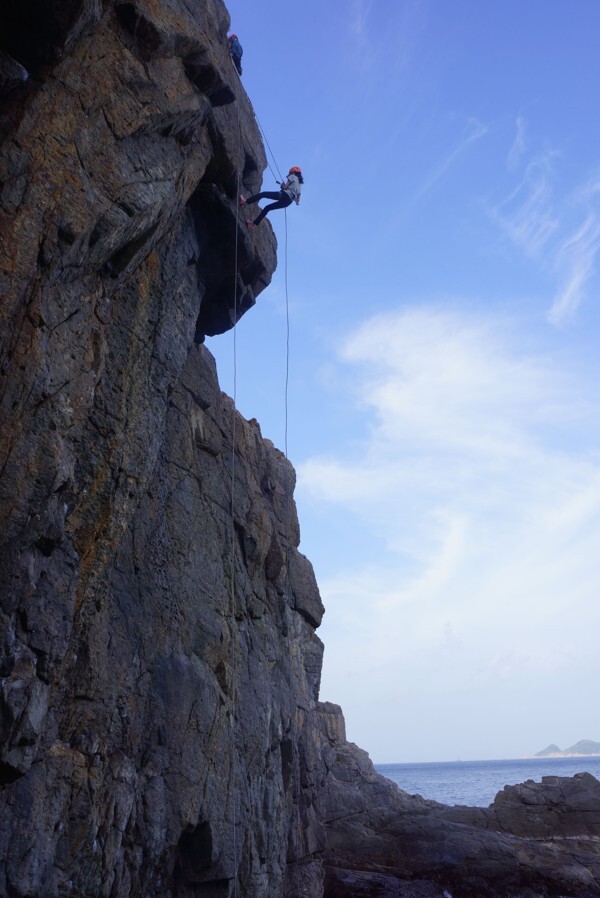 It is harder to regulate the payment of other users, given there are not specific events with fees for activities like hiking, but there are organisations that can emulate the model. For example, Hong Kong Hiking Meetup has more than 25,000 members and schedules 1,800 events a year. Photography groups and mountain bikers have managing bodies, too.
Another group that could benefit from a similar model is rock climbing, Ribet said.
"That's another community that definitely needs to get out there and do something," he said. "They should be thinking 'how can we get ahead of this, how can we approach this and find a way to show the government we are participating in protecting the park'."
How to master speed training for trails with Francesco Puppi
Ribet said that previously he would never have assumed that climbing could affect the environment, but now has had his eyes opened by his research.
"It's the same with people clambering up streams. There's a lot of fragile ecosystems, and they need to be thinking of ways to show they are responsible, or the day may come when the government starts to regulate it. There are many types of park users that could really do something proactively and they should."
In the next 12 months, Ribet wants to see the model adopted by the trail community, an NGO nominated, tangible results reported and then the AFCD to show the benefits to other groups, which in turn will adopt the same approach.
Top trail runners urge Hongkongers to wear masks despite discomfort
"We have the statistics to show trail runners are willing to adopt this," Ribet added. "But it's a hypothetical model, so there's a difference between saying they'd contribute and actually getting people to fork out."