With the best CPU for gaming in your rig that expensive new graphics card you're about to drop a ton of cash on will always remain well fed with game frames, and you can ensure it's working to its full potential. Especially as we enter a new era of affordable 4K gaming. The best CPU is also a worthy investment for any creative work, editing, or streaming you might fancy doing with your PC, and means you won't need a machine to handle a stream on its own. With more cores than ever available, you needn't worry about multi-tasking pushing your gaming PC to the limits anymore.
Before deciding which gaming CPU to go with, there are a couple of things you need to consider. Should you get an AMD or Intel processor? Which generation? What is your upgrade path? Depending on what you pick, you need to make sure your motherboard is compatible with whichever one you opt for, as they are mutually exclusive. At least AMD has made things a little easier on this front, as all of its processors on this list slot into an AM4 socket and are supported by 300, 400, or 500-series chipsets. 
Intel CPUs are a little trickier, as the latest Comet Lake release uses the new LGA1200 socket, and we'd go with either a Z490 or cheaper B460 motherboard at this point. Meanwhile the 9th gen CPUs listed are compatible with the LGA1151 socket motherboards and are supported by the 300-series chipset. Whichever generation you go for, if you're doing a full upgrade, the chances are that your old motherboard may not be compatible with your new CPU. Thankfully, our picks for best gaming motherboard are compatible with the CPUs on this list.
Now, let's talk about how to pick a new processor because it isn't necessarily as simple as you might think. While you can rank them based on the number of cores and frequency, buying the most powerful one may not be worth the money. Ultimately, you want a processor that's powerful enough to not bottleneck your GPU, without leaving a bunch of cores lazing around doing nothing. Below we've recommended CPUs at many different price points to help you find the sweet spot between power and price.
The best CPU for gaming in 2020
The Core i7 10700K wasn't the chip that found its way into the early Comet Lake testing as Intel wanted to focus on either the 10-core 10900K, or 6-core 10600K, but for our money it's the best gaming chip around. You will get a touch more performance going for the far more expensive Core i9 CPU, but not as much as would have you notice it in-game.
And compared with AMD's 3700X, another 8-core, 16-thread processor of the 7nm Zen 2 variety, it delivers a comprehensive gaming performance lead. It's also close in productivity testing too, though the Ryzen chip will generally have the edge there, but again not by anything noticeable. 
Then there's the overclocking. AMD processors don't have a lot of overhead in them, and in comparison with the single-core frequency neither do the Comet Lake CPUs, but you can easily push the 10700K over the 5GHz mark on all cores, and without melting through the heatspreader either.
The AMD platform does have the edge with PCIe 4.0 support, though it's worth noting that despite Nvidia building it into the Ampere RTX 30-series cards it doesn't have a lot of impact in gaming performance. What it will do is allow for the highest performance storage devices, with PCIe 4.0 SSDs.
But for pure gaming frame rates, we'd go with the latest Intel Comet Lake chip.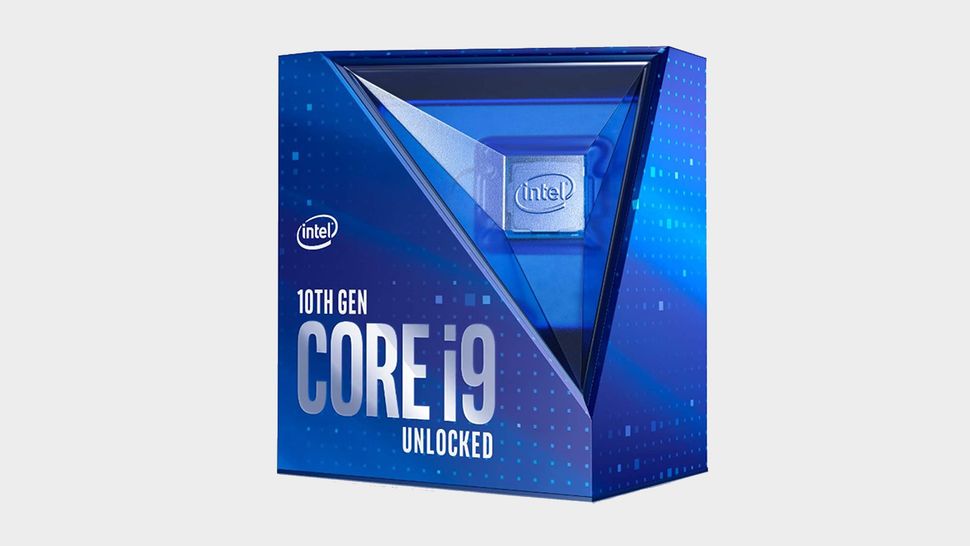 If you want the absolute best CPU for gaming, then the Core i9 10900K is all the CPU you need. It's overkill for the vast majority of cases, apart from possibly at the very, very high-end, but there's reassurance to be had in the 'world's fastest gaming processor.' You probably don't need this processor, but if you do build a machine around it, you know it won't be this chip that's holding you back.
The Core i9 10900K is the first time Intel has managed to squeeze 10 processing cores into its mainstream line up, and given it's capable of hitting 5.3GHz (however briefly), it definitely represents an impressive outing for the 14nm technology Intel has been tied to for so long. Gaming still benefits from high clockspeeds, and that fact alone keeps Intel ahead for now.
You'll need to invest in a Z490 motherboard to go along with this chip, and some serious cooling, (a decent PSU wouldn't go amiss either). Don't be fooled by that reasonable 95W TDP, as it'll push way beyond that, especially if you're thinking of exploring its overclocking chops. 
Read the full Intel Core i9 10900K review.
AMD's third-generation Ryzen processors provide the company with its best showing ever in our gaming CPU tests. The 3900X may not be the absolute fastest gaming CPU, but it's close enough at the settings and resolutions gamers use, and it's unequivocally the most powerful CPU outside of games.
AMD's Ryzen 9 3900X costs roughly the same as the last-gen Core i9 9900K, but it includes a decent Wraith Prism cooler and packs 50 percent more cores and threads. That translates into 8 percent slower gaming performance, but 25 percent faster performance in multithreaded workloads like video editing and 3D rendering.
If you're mostly worried about gaming, that 8 percent deficit is only really apparent at lower quality settings and a lower resolution with the fastest GPU available (RTX 2080 Ti at 1080p ultra). It might matter if you're a professional gamer aiming for 240fps at minimum quality, but anyone else would be ecstatic with the performance the 3900X delivers.
While overclocking is possible, AMD locks you into a single clock speed, and that usually means lower clocks in lighter workloads. Precision Boost Overdrive (PBO) can give up to 200MHz higher performance while maintaining turbo ratios and is the better solution for the 3900X. 
You could also step up to the Ryzen 9 3950X, which gives you 16 cores and 32 threads. It costs 50 percent more for the CPU, however, and you also need to provide a cooler. For gaming purposes, and even most content creation chores, the 3900X is more than sufficient.
Read the full AMD Ryzen 9 3900X review.
Best gaming PC | Best gaming keyboard | Best gaming mouse
Best gaming chair | Best VR headset | Best graphics cards 
Stepping down on price and core counts from the 3900X, the Ryzen 7 3700X is nearly as fast in games and has all the other benefits of AMD's Zen 2 architecture. That includes PCIe Gen4 support, which isn't necessary today but might become useful during the coming years. It's the sensible AMD choice, and for around $280, you still get an 8-core/16-thread CPU with a Wraith Prism cooler.
Compared to Intel's i7 9700K, it's about 9 percent slower in gaming performance—again, at 1080p with an RTX 2080 Ti. If you buy a sensible GPU like AMD's RX 5700 XT, any difference in gaming performance is going to be mostly meaningless. Elsewhere, in multithreaded applications, it's about 18 percent faster, and overall it wins the matchup at both performance and price.
As a pure gaming CPU, the 3700X is good. Taking in the entire package, it's one of the best buys right now. As with the 3900X, overclocking is relatively limited, but memory tuning can potentially make a more significant difference.
Read the full AMD Ryzen 7 3700X review.
The Core i5 9400F is an exciting option. It's slightly faster than the previous-gen Core i5 8400 but ditches the Intel integrated graphics completely. That's not a problem for gamers, though if you want to use QuickSync, you're out of luck, Nvidia's NVENC on Turing is arguably better anyway. Overall, it's an excellent budget-friendly choice that doesn't cost much more than a Core i3 part.
There are other compromises, like the locked multiplier—no overclocking here. But you can save money and grab an H370 motherboard. At least you get a cooler in the box, something we'd like to see as an option with every CPU. Most boards will happily run the 9400KF at 3.9GHz as well, so don't worry about the low base clock.
While the i5 9400F may not be as fast as other CPUs in multithreaded tests, in our gaming suite, it's tied with AMD's 3900X. Future games may start to push beyond its 6-core capabilities, but probably not before you're ready for an upgrade. Right now, the i5 9400F is plenty fast and extremely affordable.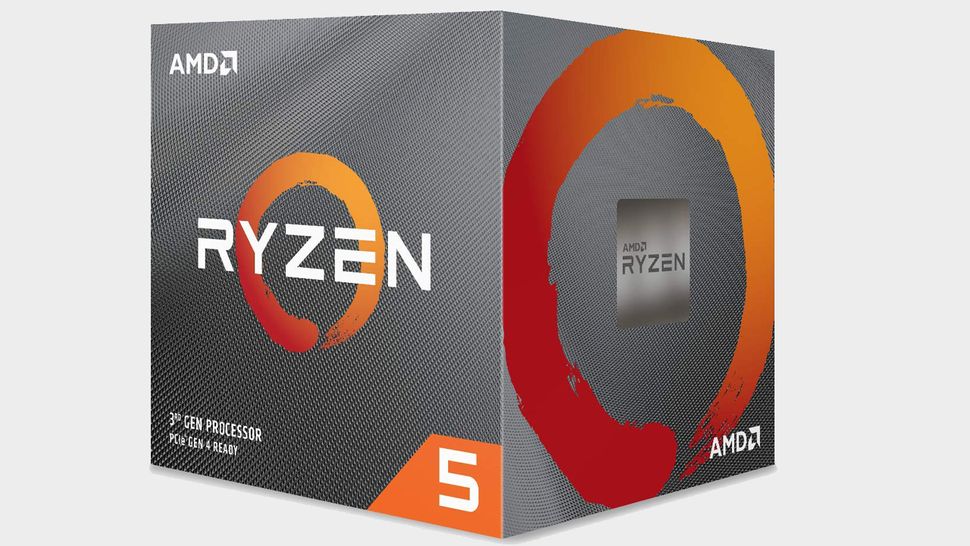 AMD makes a strong case for its third-generation Ryzen CPUs, with improved performance and efficiency. The Ryzen 5 3600 is slightly behind the 3900X when it comes to gaming and other tasks, but the emphasis is on the word 'slightly' for a reason—it's typically a 5 percent difference or less. Plus, for a midrange CPU, we seriously doubt anyone is planning on pairing it with an RTX 2080 Ti. A better choice would be a midrange GPU like the AMD RX 5700, or even the previous generation RX 590. Either way, the 3600 won't hold you back.
You still get a 6-core/12-thread processor, and outside of games, the 3600 is about 40 percent faster than Intel's 9400F. But then, the 3600 also costs more. It has the other benefits of AMD's Zen 2 architecture, like PCIe Gen4, and AMD's CPUs have also had far fewer issues with side-channel attacks like Meltdown, Spectre, Foreshadow, and MDS, giving you some peace of mind as far as security goes.
You can also look at the Ryzen 5 3600X as a small step up in performance for $40 more, but the vanilla 3600 can overclock a bit better thanks to a lower starting point, effectively matching its more expensive sibling. Again, fast memory with tight timings helps performance with Ryzen CPUs.
AMD's previous generation Zen+ parts—or if you prefer, the Ryzen 2000 series CPUs—are now basically on clearance pricing. The Ryzen 5 2600 has just as many cores and threads as the 3600, but it's clocked a bit slower and costs $70 less. It can run in all the same socket AM4 motherboards as any other Ryzen CPU, so if you're tight on funds today but are thinking about a faster Ryzen part in the future, this is a good stepping stone.
The earlier Ryzen CPUs aren't quite as adept at gaming, but again that only matters if you're using a top-tier graphics card. Even with a 2080 Ti, at 1080p ultra, the fastest CPU in gaming only beats the 2600 by 12 percent on average. With a sensible mid-range graphics card, you'll never know the difference.
There's also some overclocking potential with the 2600. All Ryzen CPUs are multiplier unlocked, but the X-series parts often perform nearly as fast without overclocking. Because the 2600 has lower starting clocks, you can still typically hit 4.0GHz on all cores (and maybe a bit more), making up for any deficit.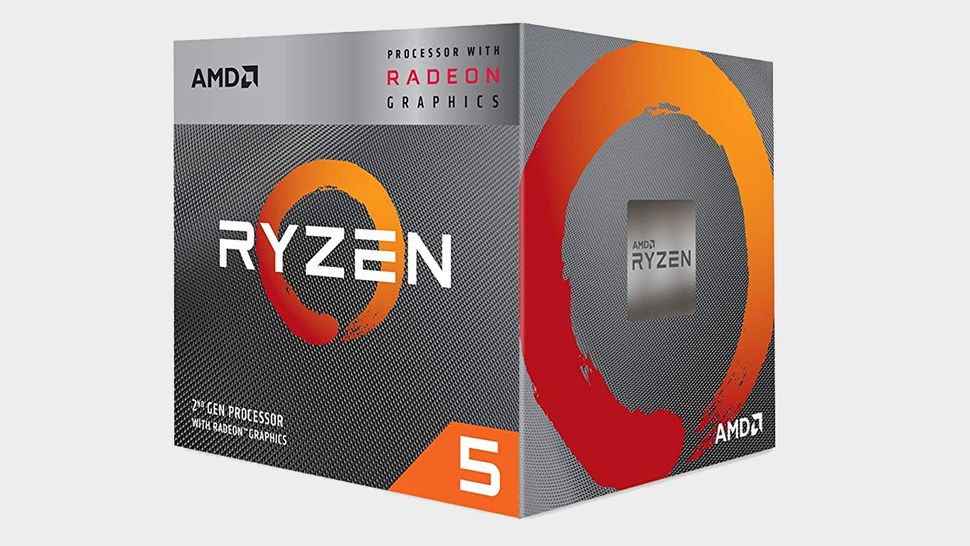 At the budget end of the CPU spectrum, there are many options. The Ryzen 5 3400G is the true budget gaming solution, however, in that it includes relatively potent integrated graphics. For $10 more than the 2600, you get the equivalent of an $80 graphics card. Yeah, you lose a couple of CPU cores in the process, but it's a reasonable compromise. If you're planning on using a dedicated GPU, though, we'd recommend you stick with the 2600, because it also limits the PCIe lanes to your discrete graphics card.
Compared to Intel's UHD Graphics 630 found in the 8th and 9th Gen CPUs, the 3400G's Vega 11 Graphics is typically 2-3 times faster. Where Intel's UHD 630 often struggles to break 30fps even at 720p and minimum quality, AMD's Vega 11 can legitimately handle 1080p and low to medium quality at playable framerates. Or you can drop to 720p and usually break 60fps.
Just make sure the motherboard you buy includes the requisite HDMI and/or DisplayPort outputs. Many X470/X570 boards skip those ports, as the other Ryzen CPUs lack integrated graphics. Your best bet is an inexpensive B450 board, which should have everything you need.
If you're willing to sacrifice performance to save even more money, the Ryzen 5 2400G is the same basic design with slightly slower clocks, or the Ryzen 3 3200G and Ryzen 3 2200G drop SMT support and downgrade the GPU with a starting price of just $80 on the latter. We'd generally stick to the Ryzen 5 or above, however.
How we test: CPUs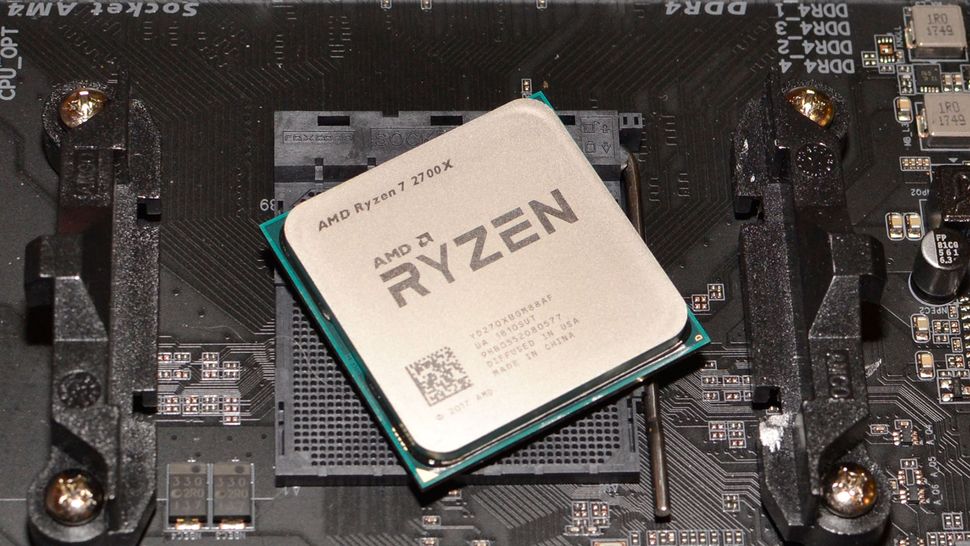 AMD has been gaining ground on Intel in the world of CPUs since Ryzen appeared in 2017, and today it's easy to justify buying CPUs from both companies. We've tested dozens of new processors in the past year alone, plus multiple previous generations of processors. If you're using a 4th generation Intel CPU or earlier, or an AMD FX-series CPU or earlier, it's really worth upgrading.
For our testing, we use Nvidia's GeForce RTX 2080 Ti as our graphics card. That's overkill compared to many of the CPUs, but at 1080p, it shows the most significant difference in gaming performance you're likely to see. Just remember that this year's RTX 3070, or the following RTX 4070, could end up beating today's 2080 Ti at a relatively affordable price. Upgrading your graphics card is a piece of cake compared to swapping out your CPU and potentially motherboard and RAM.
We've also used high-end G.Skill Trident Z and Flare X DDR4-3200 CL14 memory on all modern platforms, in either 2x8GB or 4x8GB configurations. Again, this is to eliminate any potential bottlenecks and let the CPUs reach their maximum performance. Liquid cooling was used on all CPUs, though for stock performance, we saw zero difference between that and the box coolers on those parts that included cooling.
The motherboards used in testing include the MSI MEG Z390 Godlike for Intel LGA1151, MSI MEG X570 Godlike for third-gen Ryzen, and MSI X470 Gaming M7 for first and second-gen Ryzen CPUs. AMD's APUs were tested on an MSI B350I Pro AC motherboard, as we needed something with video ports. For the HEDT platforms (not that we recommend those any longer for gaming purposes—or most other tasks as well), we used an Asus X299 Extreme Encore for Intel LGA2066, Asus ROG Zenith Extreme for TR4, and Zenith II Extreme for TRX40.
Jargon buster
Caching – A small segment of high-speed memory dedicated to storing and executing frequently used commands/instructions to speed up software execution. CPUs contain caches designated as Level 1, 2, and 3, with L1 being the fastest and smallest and L3 being the slowest and largest.
Core – Modern CPUs can contain anywhere from two to 70+ cores (in supercomputers), though CPUs housed in most consumer machines will generally carry between four and eight, with AMD's latest CPUs sporting up to 16 cores.
Clock speed – The speed at which a CPU can execute instructions, measured in hertz. A processor with a 3.7 GHz clock speed can process 3.7 billion instructions a second. Clock speed is one of the most critical factors for determining performance in games and workload functions.
Heat sink – A cooling solution for PCs that either utilizes fans or liquid cooling (active) or aluminum radiators (passive) that rely on convection to regulate the temperature of a component. 
Hyper-Threading (SMT) – Intel terminology for a tech that allows a processor to handle two sets of instructions 'threads' simultaneously. AMD and other CPU vendors call this SMT, Simultaneous Multi-Threading.
Socket type LGA (Land Grid Array), PGA (Pin Grid Array), or BGA (Ball Grid Array) – The way a CPU interfaces with the socket on a motherboard. LGA is used on Intel sockets with the pins as part of the socket. AMD's AM4 solution, PGA, has the pins are on the processor, and these fit into holes on the socket. AMD's Threadripper CPUs also use LGA sockets. A BGA socket is one in which the processor is permanently soldered to the motherboard, typically on a laptop.
TDP – Thermal design power, the maximum amount of heat a system or chip can produce that the attendant cooling system is designed to deal with under workload. This term can apply to PCs as a whole, GPUs, CPUs, or nearly any other performance component that generates heat, and is in large part, an indicator of how much power a part draws.
Thread – A thread refers to a series of CPU instructions for a specific program. Older CPUs and those with SMT disabled run one thread per core, but most modern AMD and Intel CPUs can run two threads per core simultaneously, sharing some resources (e.g., cache). 
Turbo Boost – Intel technology that allows processors to run at higher clock speeds under demanding loads. AMD also supports turbo or boost clocks, and we use the terms interchangeably regardless of CPU vendor.