designer tanner van de veer has envisioned the harley-davidson revival concept, an electric motorcycle targeted to young consumers who don't identify with the brand. the resulting design proposes a refined bike that takes cues from the brand's design language in order to maintain the brand identity with a small, low profile package that uses open air and transparencies to add to the subtle nature of the bike.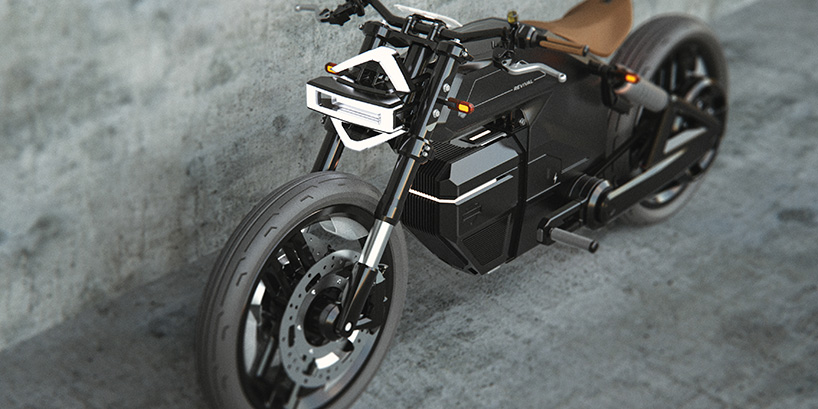 images by tanner van de veer
drifting away from the loud harley-davidson infamous motorcycles, the revival by tanner van de veer is quiet and environmentally friendly, with an electric powertrain that satisfies the needs of a younger consumer. it also has the added benefit of a less steep learning curve with the absence of a clutch or gears. the key lines and shapes reference the brand's earlier history: the boarder-trackers. transparencies are used to create the illusion of mass while a combination of lights brutalist shapes are utilized to modernize the forms.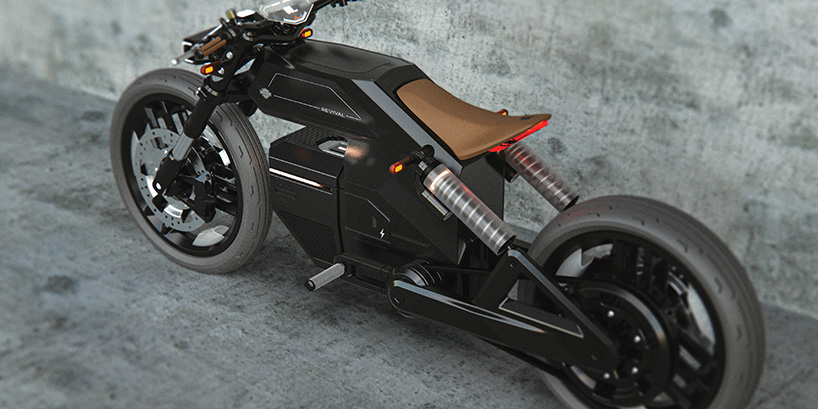 while similar in length to the LiveWire and sportster, the revival is considerably lower and smaller. a thin body and low silhouette make the bike more approachable while a high ground clearance keeps it nimble and adaptable. the lightweight, open frame structure with transparent paneling creates volume without added visual weight. by utilizing brutal lines and a silhouette adapted from early boarder-tracker bikes, this motorcycle is equal parts vintage and punk.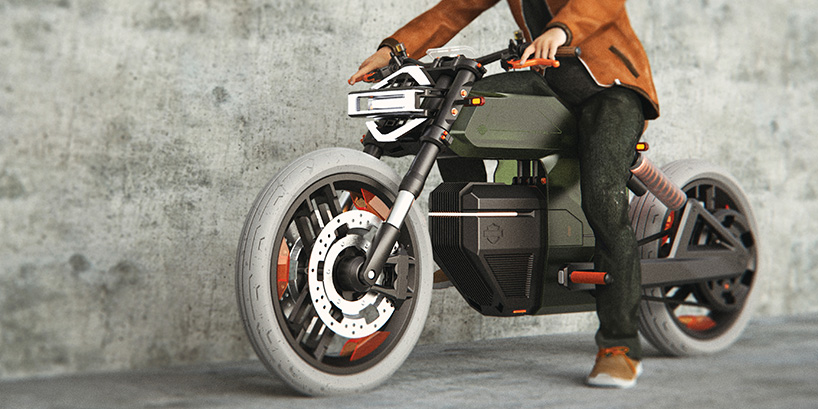 tanner van de veer has also envisioned harley-davidson power centers, where users can either subscribe or pay per us for batteries. once at a station, a rider can select their battery and drop off an old one to swap for a freshly charged one. riders do not own the batteries and do not have to worry about maintenance while also enjoying a lower initial bike cost.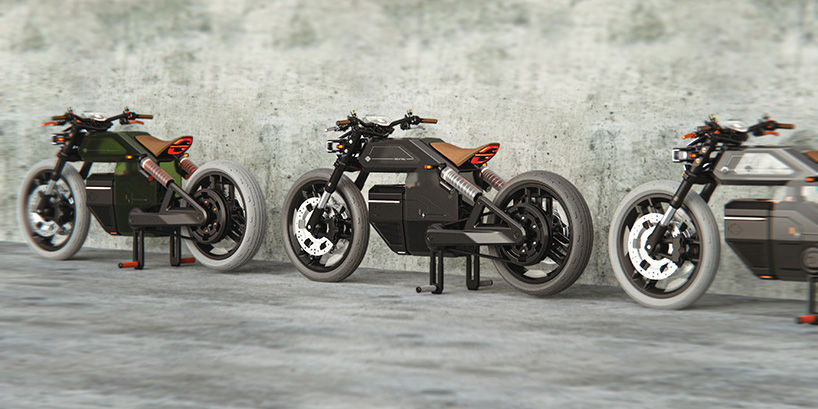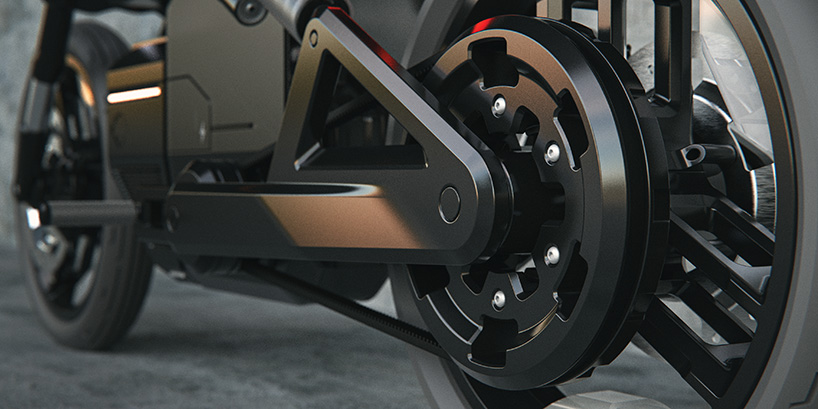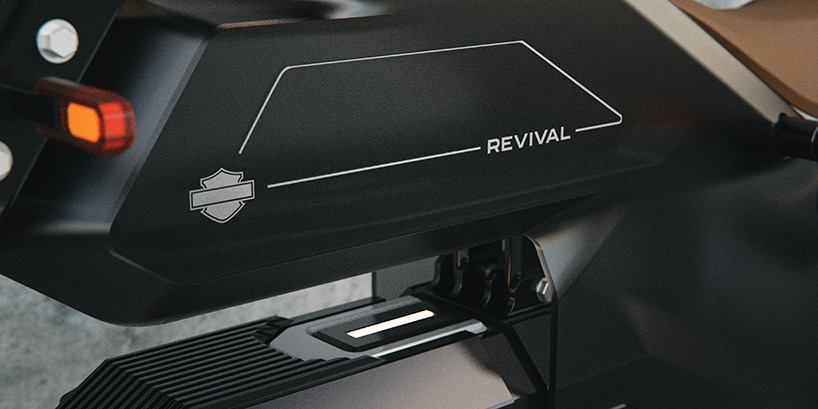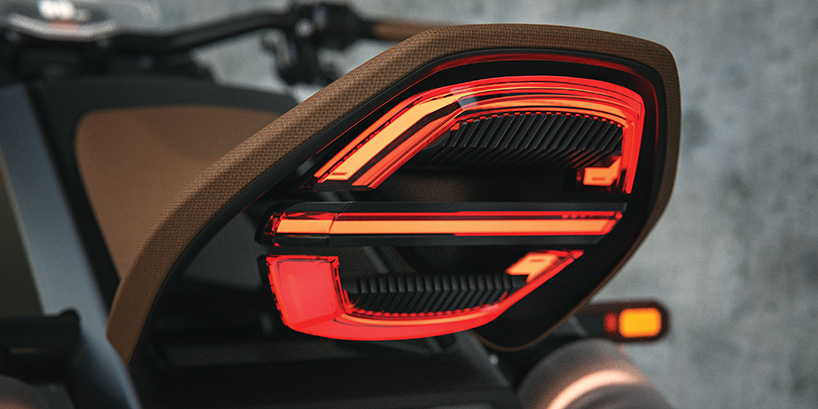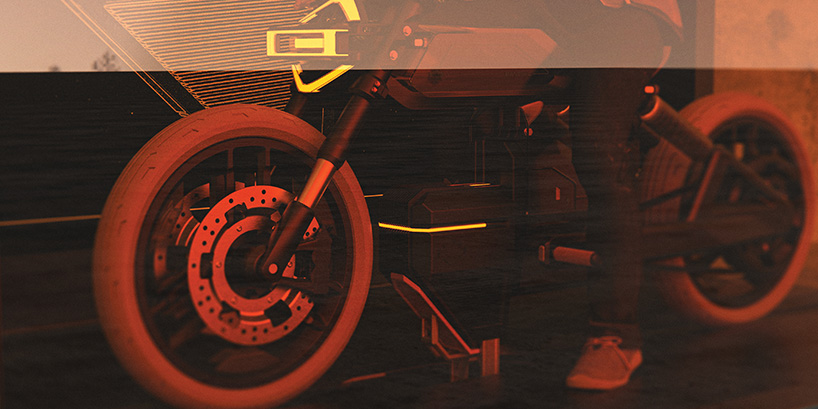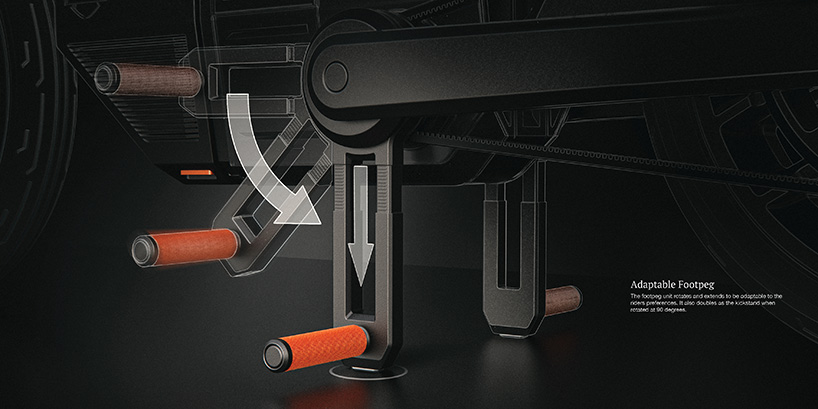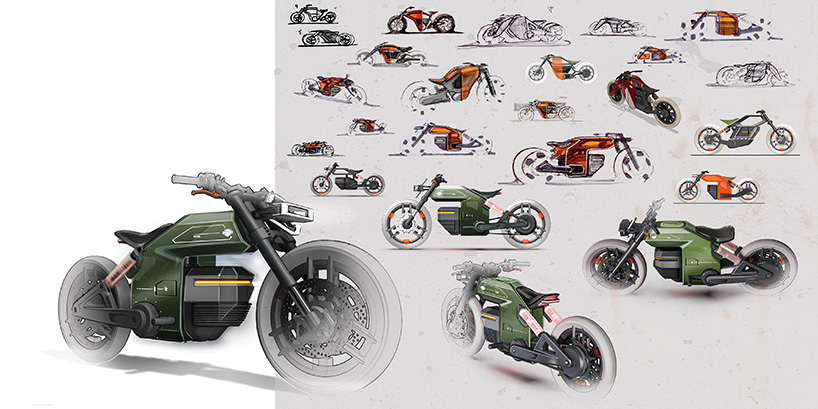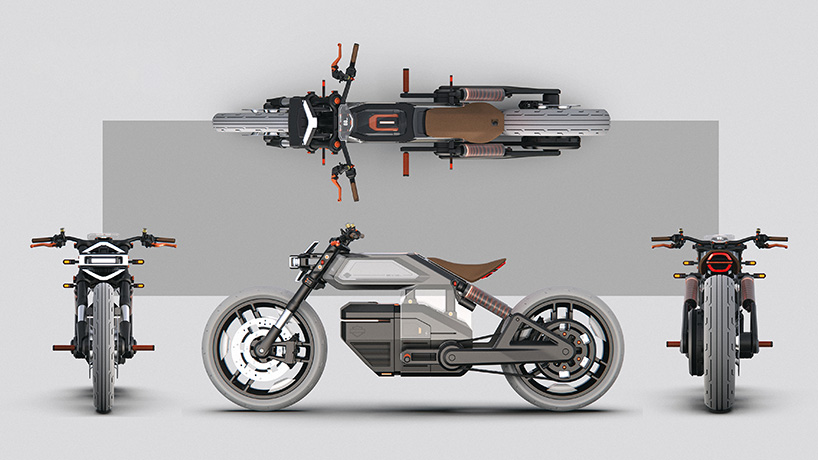 project info
name: revival
designer: tanner van de veer
type: concept electric harley-davidson bike
juliana neira I designboom
sep 28, 2020