Using advanced, proprietary technology, ShrubHub Design Experts have been creating stunning landscapes using satellite & terrain imagery. In 2020, it's about time someone made residential landscaping easier and more affordable.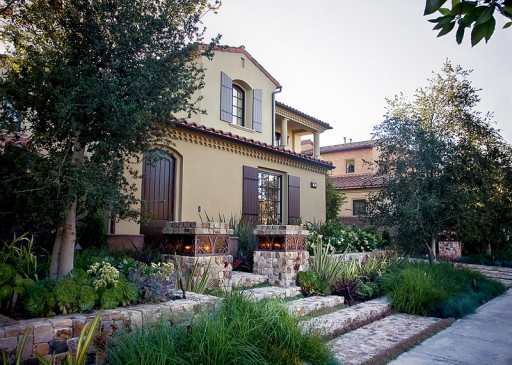 LAGUNA BEACH, Calif. – October 9, 2020 – (Newswire.com)

Why do yard designs still cost so much money?
How much? Home Advisor conducted a recent study revealing that the average local landscaper charges more than $3,150 per design.
With more and more homeowners investing in their yards every year, people are looking for a more affordable way to build the yard of their dreams.
That's where ShrubHub Design Experts come in.
Founded by professional landscape designers, each with over 20 years in the industry, ShrubHub streamlines the process of creating a virtual blueprint of your yard. Each customer will have a 1-on-1 consultation with an experienced design expert, where they can build their yard profile and refine their renovation ideas. Then, equipped with the customer's personal style preferences and access to their yard's dimensions through satellite imagery, ShrubHub designers get to work.
Customers have the choice to be fully involved in the design process (with daily chat access to their personal designer), or be completely hands-off and let their designer do all the work. Depending on the time of year, and the size of the project, customers receive their complete design package between 3 and 10 days. Each package comes with a product legend (listing every plant & decor piece used), a landscaping ebook, an installation estimate, and access to ShrubHub's Online Nursery complete with door-to-door expedited shipping.
And if you're a particularly critical customer, rest assured! You'll have the chance to revise your design until it meets your high standards.
If you want accent lighting, ShrubHub can do it.
If you want irrigation, ShrubHub can do it.
If you want a saltwater pool with a rock slide and heated jets, ShrubHub can do it.
No matter what your dream yard looks like, ShrubHub professionals can design it for less than $100.
Gone are the days homeowners spend thousands for one yard design. ShrubHub takes full advantage of 2020's technology, cuts out the middle man, and delivers stunning yard designs for the most affordable price around.
And after you receive your designs, you get to choose what to do next!
Do you want to buy everything you see on the design? Order them all using ShrubHub's online nursery. Do you love some plants and hate some others? Only order what you love. Do you want to have a local contractor install everything for you? ShrubHub can connect you to the most trusted contractors in your area. Do you want to do the work yourself? You'll still have access to your designer for step-by-step guidance.
It's your home, ShrubHub lets you decide how you want to finish your project.
ShrubHub is available nationwide from coast to coast. So whether you're in the heart of Manhattan or a small town in rural Arizona, you can log on to ShrubHub.com right now and start building your new yard.
With ShrubHub's new Design Package, it's never been easier to get the yard you deserve. Learn more today at ShrubHub.com.
Press Release Service
by
Newswire.com
Original Source:

This Online Service Is Helping Homeowners Renovate Their Yard – All From Their Computer Or Smartphone